About us
Having the trust of thousands of students for more than 20 years, we feel the responsibility to always be one step ahead so that we can provide the ideal environment to develop every musical talent.
Being guided by our love for music and having as a driving force the best roster of teachers in Greece, we continue our musical journey aiming even higher than ever.
Our Method
Using the most modern and alternative methods of teaching, in a unique environment that nourishes the passion for music, our students experiment in the most interesting lab and not just a teaching room! Our dream is that every person who wants to be involved with music, to be able to discover and follow his/her own sound and enjoy the unique gift of it!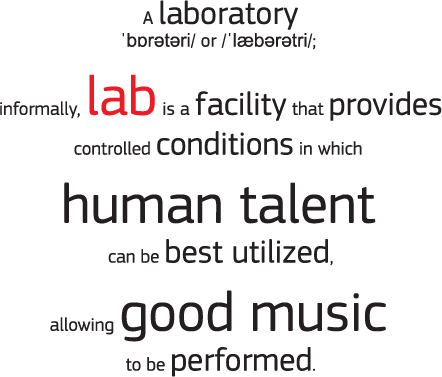 Teachers
Lab Music Education's network has the best team of music teachers for modern musical instruments (guitar, bass, drums, keys, vocals).
Each one of our instructors - and all of them together as a team, create an interesting mix of musicians, with knowledge that covers all modern music genres and is a result of countless hours of experience in Greece and abroad.
Why is this the best team of teachers?